Mario Mantese was born amongst the mountains and lakes of Switzerland. At the age of thirteen, he was already a passionate bass player. When he was twenty years old, he met the American music group "Heatwave", which at that time was playing in a small night-club in Switzerland. This is when Mario joined the band. At that time Heatwave lived in Germany. A few years later Rod Temperton joined the group, which then moved to England. From that point, success grew quickly. Huge hits like "Boogie nights", "Always and Forever" and "Groove Line" conquered the charts in the United States and many other countries. Over ten million records were sold. Four Grammy Award nominations crowned their success. One of the highlights of Mario's music career was Heatwave's sold-out concert at Madison Square Garden in New York, playing for more than 20,000 enthusiastic fans.
But there was always a deep spiritual dimension in Mario's life. From a very young age he was attracted to the secrets of the hidden world. He was fascinated by metaphysics and philosophy, and began writing spiritual poems. Already he was unwittingly preparing himself for his future.
The great turning point in his life came after a gala evening in London. That night he was stabbed in the heart. Clinically dead for six minutes and with a great loss of blood, he was brought to the hospital.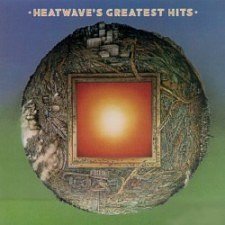 During a very long operation (open heart surgery), he fell into a coma, which lasted five weeks. During his time of 'death', Mario made a tremendous journey through the beyond. This deep and powerful experience in the other world caused a total transformation of his entire being. This journey is described in his first book "Visionen des Todes" ("Visions of Death").
The moment Mario came out of his coma, he realized that he was blind, completely paralyzed and unable to speak. But during his long journey into the beyond, which seemed to him like a thousand years, he had discovered hidden powers, and had uncovered an infinite universe within himself.
Thanks to this new all-encompassing spiritual insight and tremendous determination, he was able to raise himself up again. Today he can see, speak, and walk. The doctors call Mario a 'living miracle.'
Because he was blind for almost an entire year, he learned to look within, where the illumination of another world was revealed to those quiet eyes. During the many months he was unable to speak he came to know the value and power of silence. He experienced profound stillness detached from all words and sounds, untouched by the noise of the world. And because he was completely paralyzed, he gained unwavering patience. Mario became a new person, blessed with an extraordinary alertness that pervades all his senses. When meeting him, one is deeply touched by the contrast of his slightly handicapped body and the flowing love which radiates from him. Mario has been active as a spiritual teacher for many years. He gives lectures and seminars in several countries around the world, and has shared his experiences and deep insights with thousands of people.