---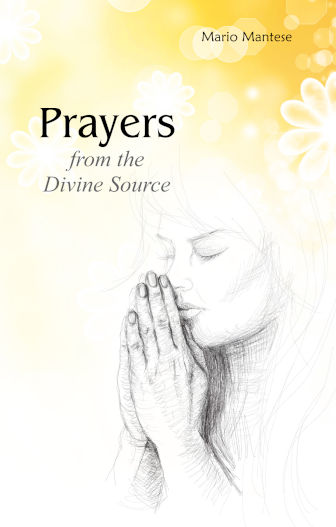 Prayers
from the Divine Source
These 64 prayers, invocations actually, are infused with potent divine energy.
You pray to that which you discover within yourself; to the Heavenly Kingdom, to the spark of that which radiates its supreme brilliance through everything, the Light of all Lights, which glows inside you. Or, as Master Jesus expressed it, you pray to the kingdom of God within you.
When these prayers are read and recited in the manner Master M suggests, they act as sublime petitions that prompt deep healing and awakening.
ISBN: 978-3-7481-9189-6
USA: amazon.com
UK: amazon.co.uk
CANADA: amazon.ca
GERMANY: amazon.de
ISBN eBook: 978-3-7494-0390-5
Germany: www.buch24.de (EPUB)
Also available at www.aldilife.com (EPUB, Format ACSM, readable with Aldi Life eBook Reader App)